Generators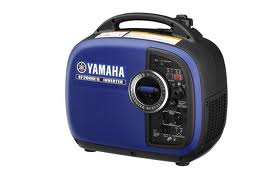 Yamaha has built up a solid reputation as one of the leading manufacturers of portable generators from EF1000i Inverter generator to the burly EF6200DEX Propane model . Yamaha Generators have a reputation that is founded on uncompromising quality, reliability and durability.
They are also extremely portable and easy to storage.
Oils and lubes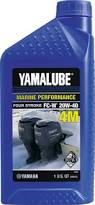 Oil is oil, right? Well it is, basically, in it's primary function. Lubrication, making parts slide around easy. But you wouldn't put any oil in your machine……would you?
Oil has qualities that start at the refinement process and continues right up to how well the container pours.
Also different machines have different requirements, way too long to list them all. So speaking for your Marine Equipment, what are the unique things that your machine does. that may require "formulated oil"? How about high engine revolutions (RPM). How about shocks and vibration? Or in our case here, Salt Water Spray?
YAMALUBE is formulated to factor these things into the lubricant to make your equipment withstand these things and much more.
So, yes, oil is oil. But then there is good oil and there is not so good oil. YAMALUBE as a YAMAHA brand name, is what YAMAHA has decided is the best for your Yamaha Machines.
Accessories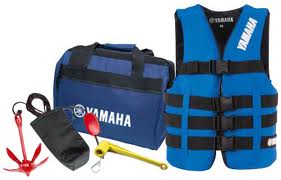 Variety of accessories and apparel for boaters or bikers, from life vests to motorcycles helmets, fun or protective clothes and tow-able water toys.